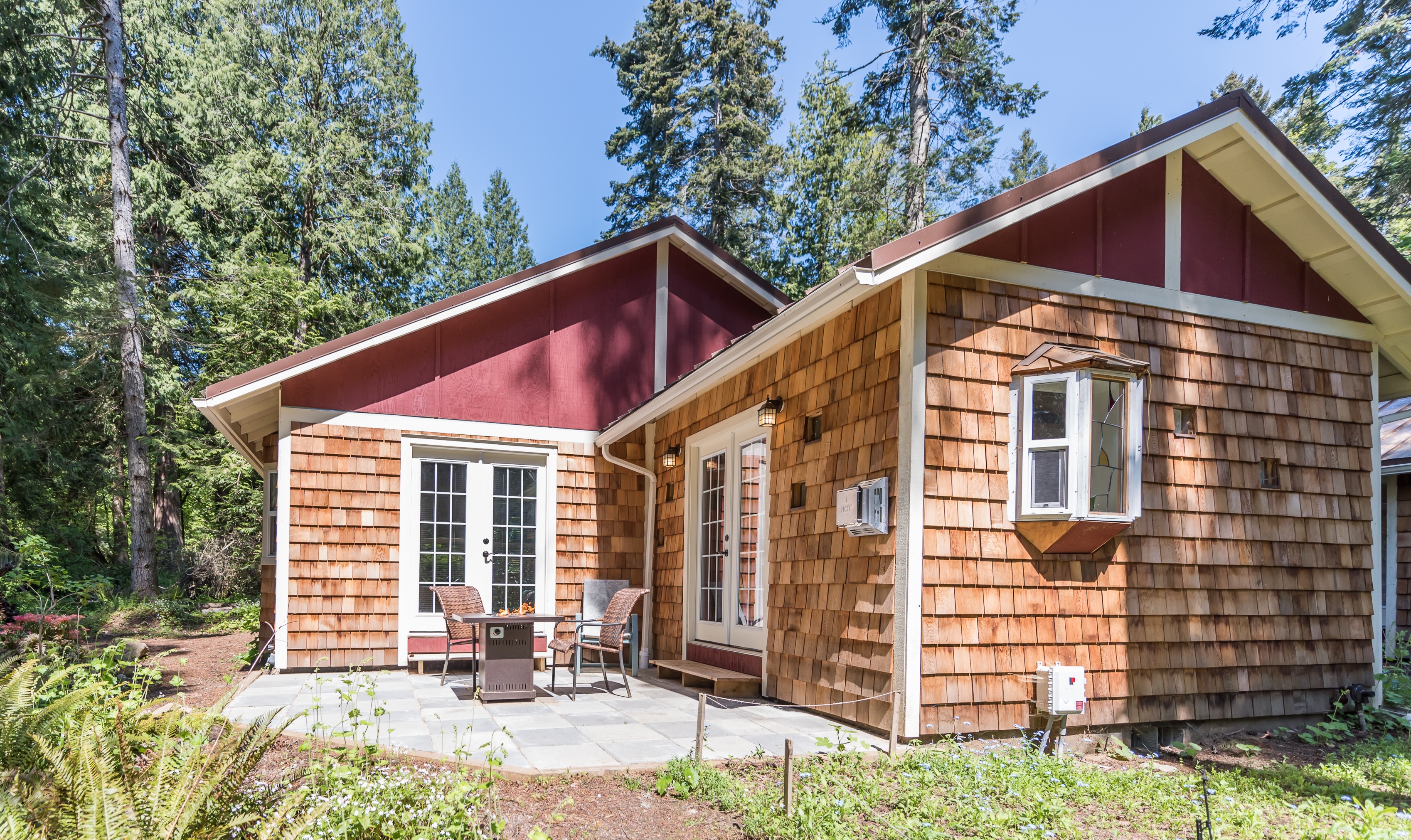 The Tranquility Cottage is country lodging at its best
The Tranquility Vista cottage has a bright south west facing. Its many windows and skylight assure a constant interplay of light that gives it an open and spacious yet it has a 'cozy' feel.
The main living area features an custom glass bay window.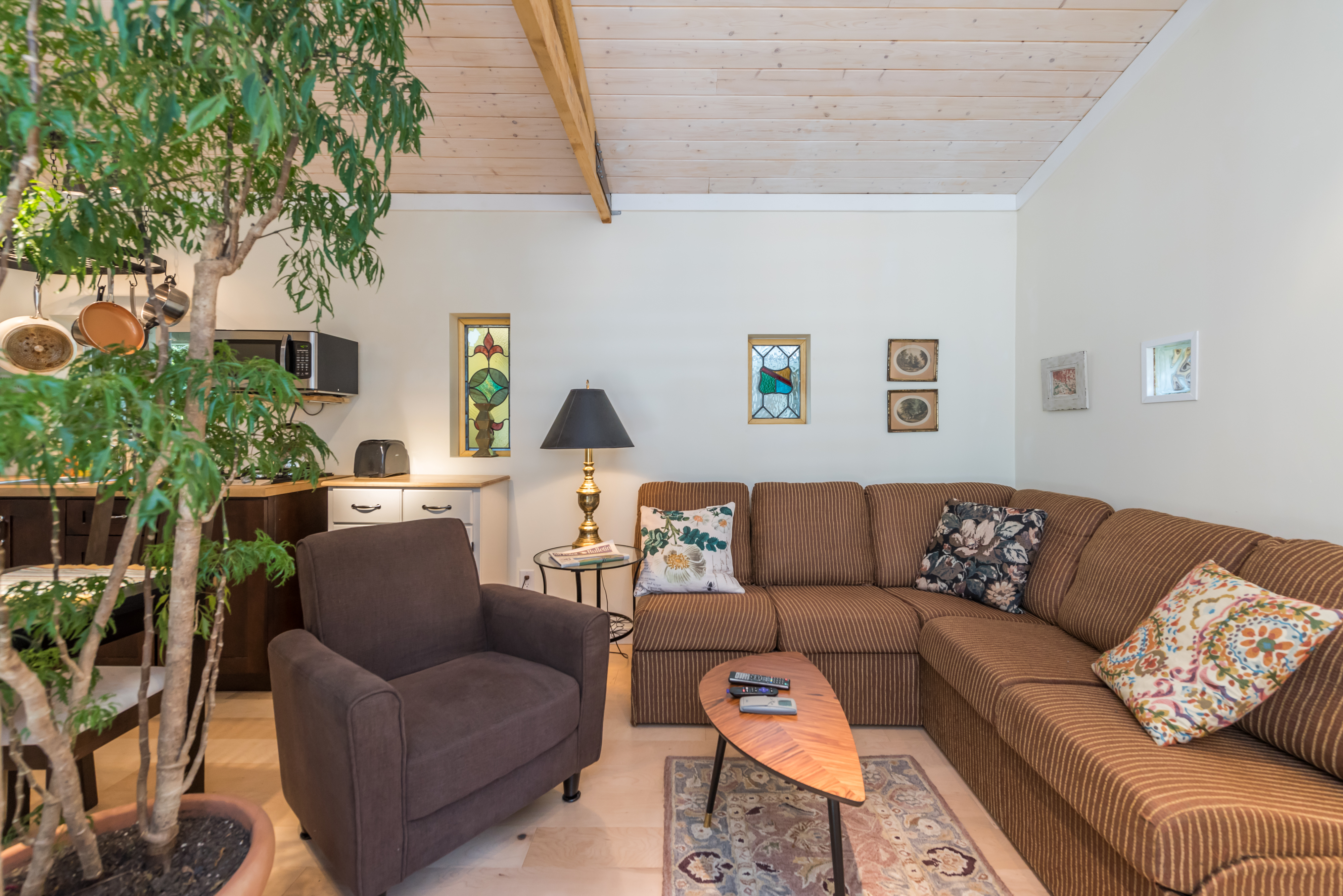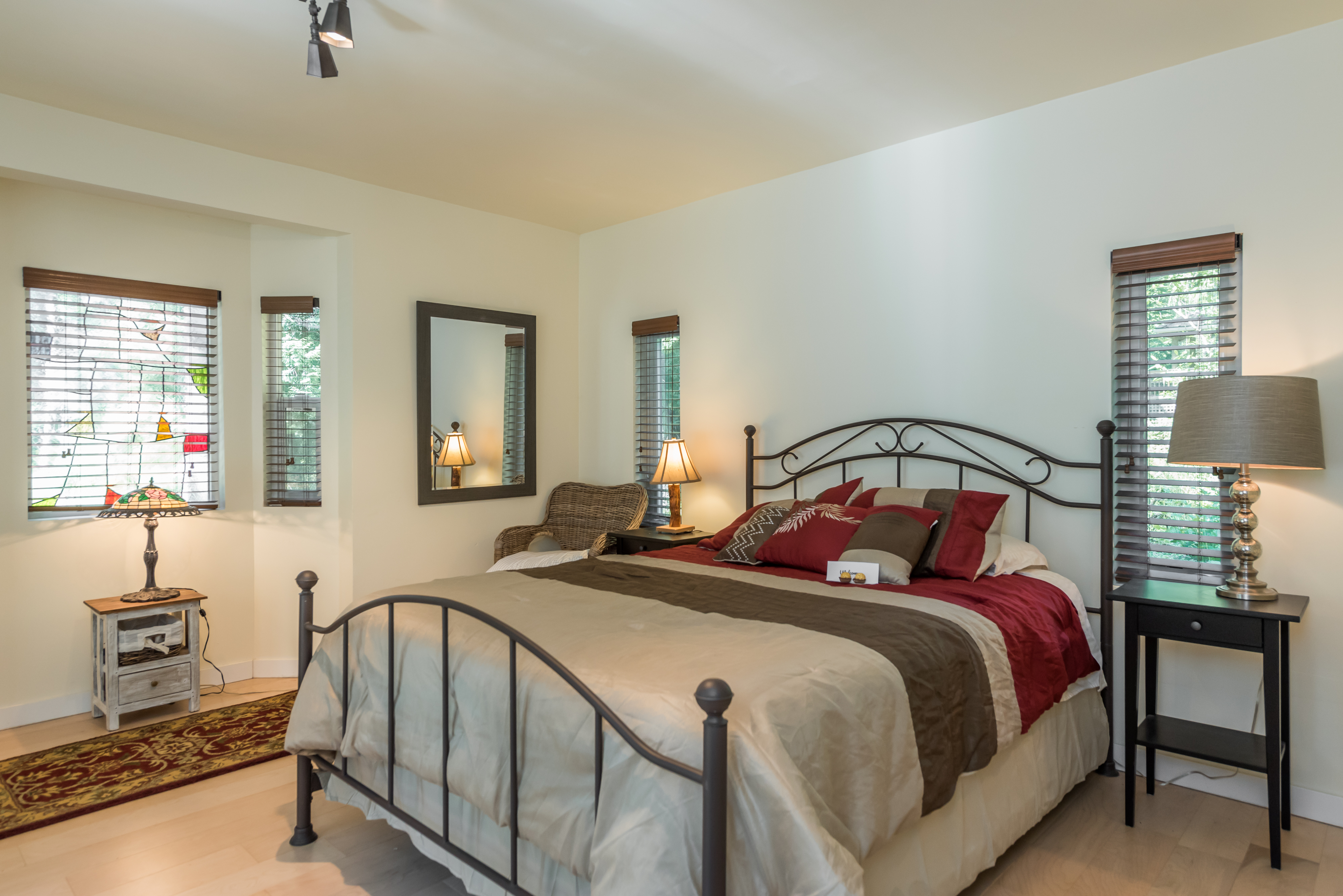 The bedroom has a queen bed, and a stained glass bay window. It also has a separate desk area for work or dressing. Like all of the Lily Point Park Cottages it has radiant floor heating.
The bathroom/solarium is a delight. Relish the feeling of warm radiant heated tile floors on your feet. Lie back and relax in the antique clawfoot tub with unlimited hot water from the instant on demand hot water heater.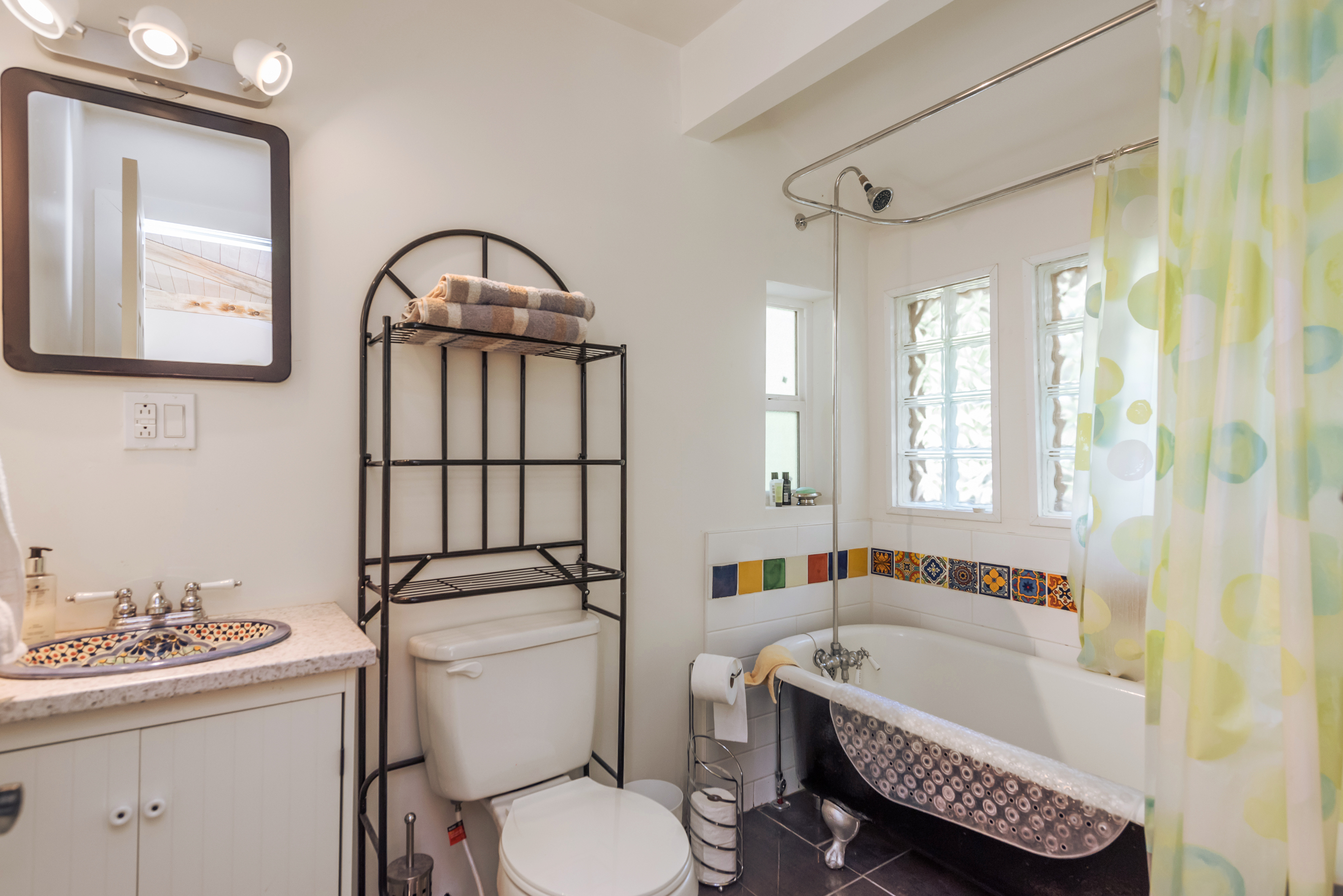 You are enveloped by glass block windows that gently connect you to the cedar forest surroundings.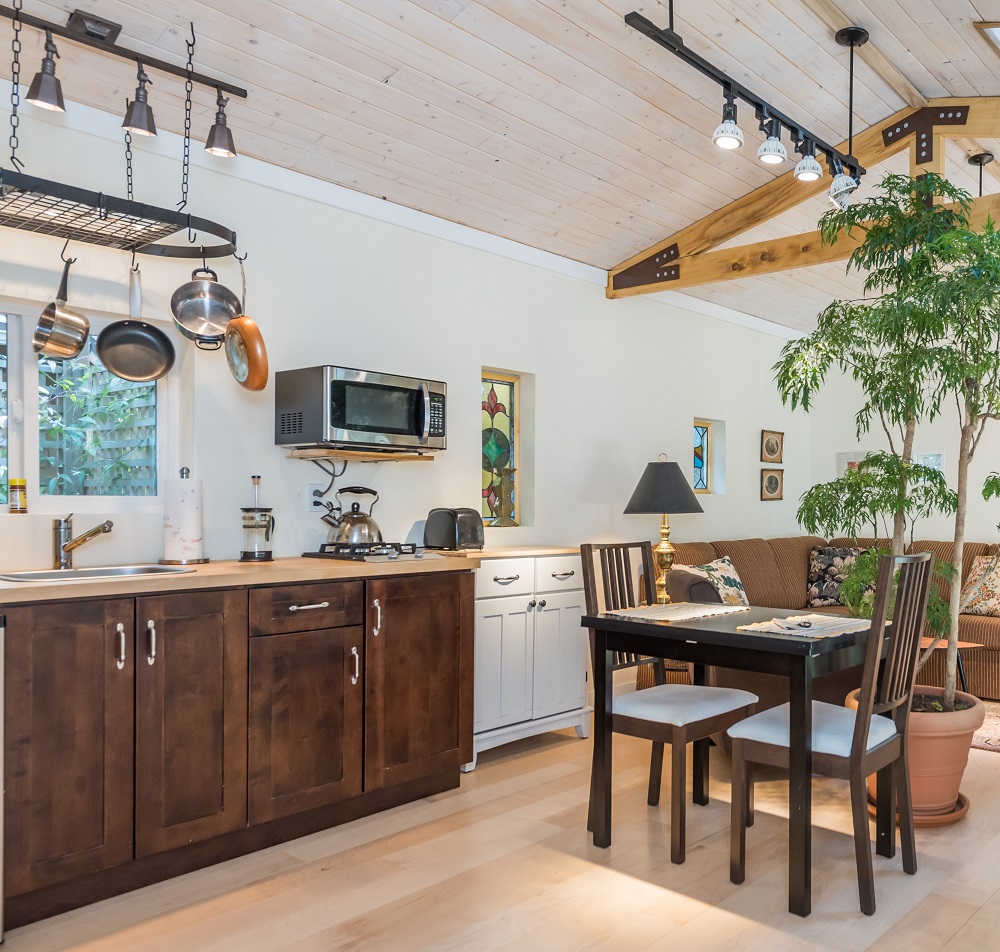 The kitchen is fully stocked and has a gas cooktop with an electric oven and a microwave. Everything that is needed for cooking great meals is included. Just add food and TLC.
In the Tranquility Vista Cottage you will enjoy an intimacy with your surrounding both inside and out.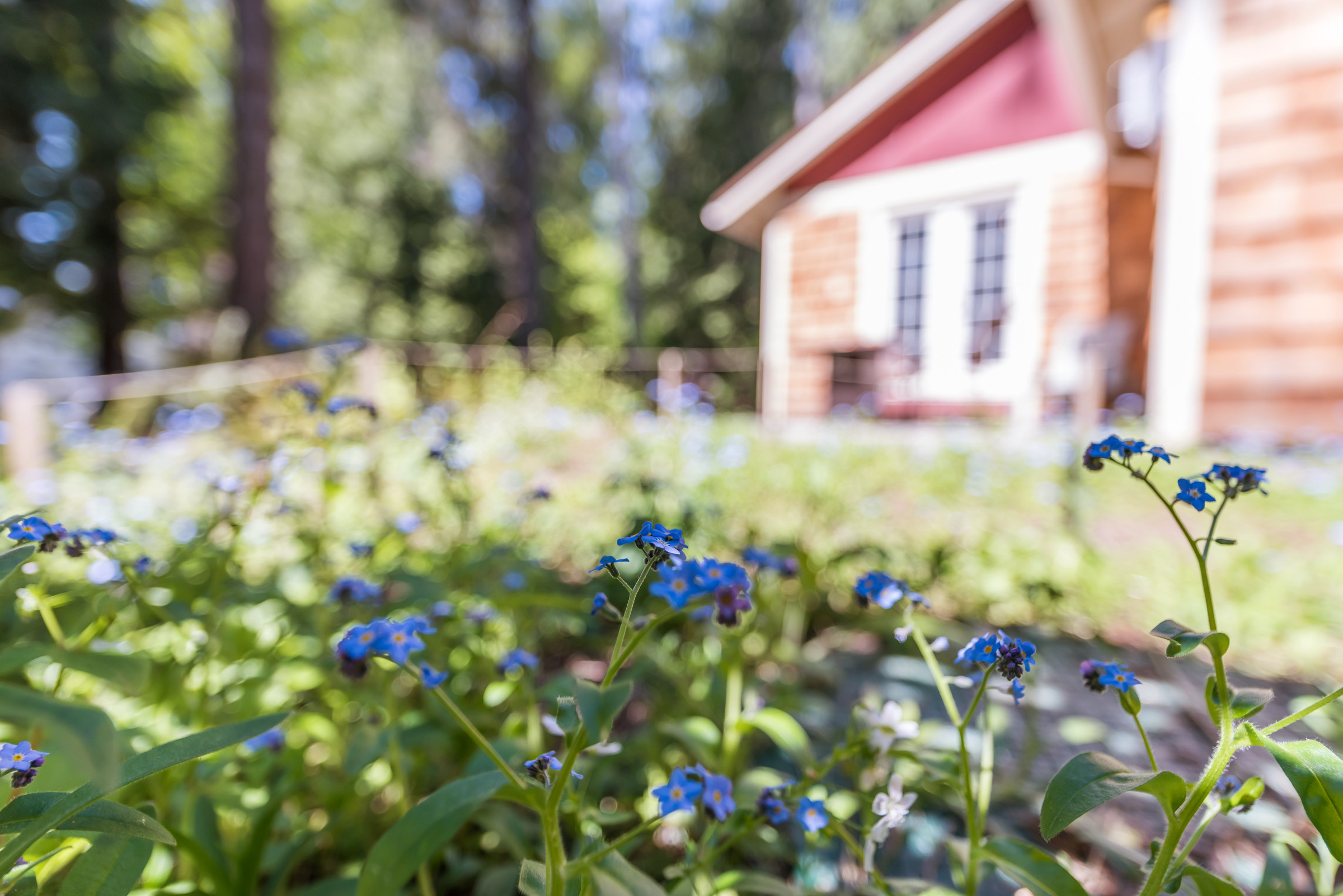 Every square inch of the cottage from the peek-a-boo glass block windows to the antique screen divider to the warm radiant heated floors has been thought out and designed to make you feel confortable and at home. Your stay will be a tranquil mix of communing with the exquisite natural adventure of Lily Point Marine Park and ultra comfort of your intimate cottage.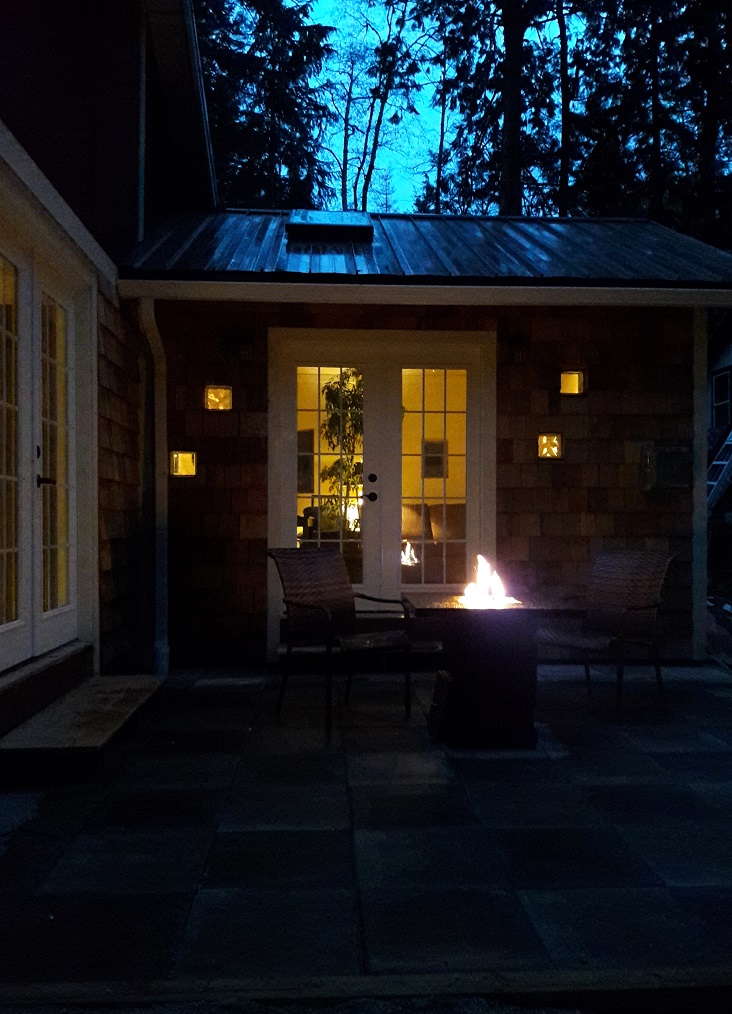 Come to Lily Point and enter a world of quiet relaxation.