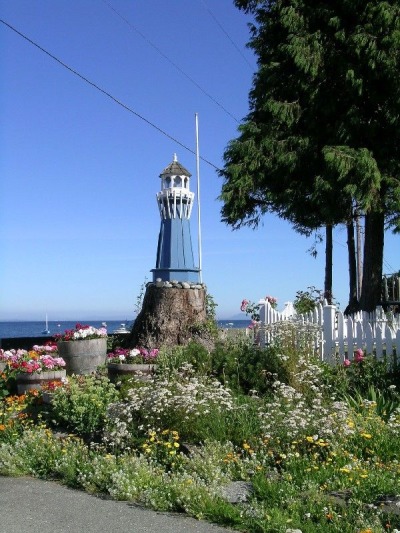 We want you to have a relaxing and memorable stay on Lily Point. Some things to ponder regarding your stay at Lily Point Park Lodges.
Lily Point is quiet and serene. If you want bustling, this may not be the place for you. (although Downtown Vancouver is a 40 minute drive.)
There is no TV, although we have a Netflix and very good internet access.
We have had families of four stay for extended periods, but because of their size the cottages (with the exception of the Harmony Cottage which is 2 bedrooms) are meant primarily as a couples retreat.
Pets are OK, but large pets may cause space contension.
All cottages are situated directly in a grove of Western Red Cedars bordering Lily Point Park. This is the forest so you might see the odd spider or ant.
For Directions to Lily Point Park Lodge
Curently we are only able to accept reservations for monthly stays. The monthly cost varies from $1200 - $2000 depending on time of year and cottage. Please contact us by
email
for an exact quote. Please note: Our
calendar
does show the latest availability.