The Treehouse cottage is a sparkling party of light.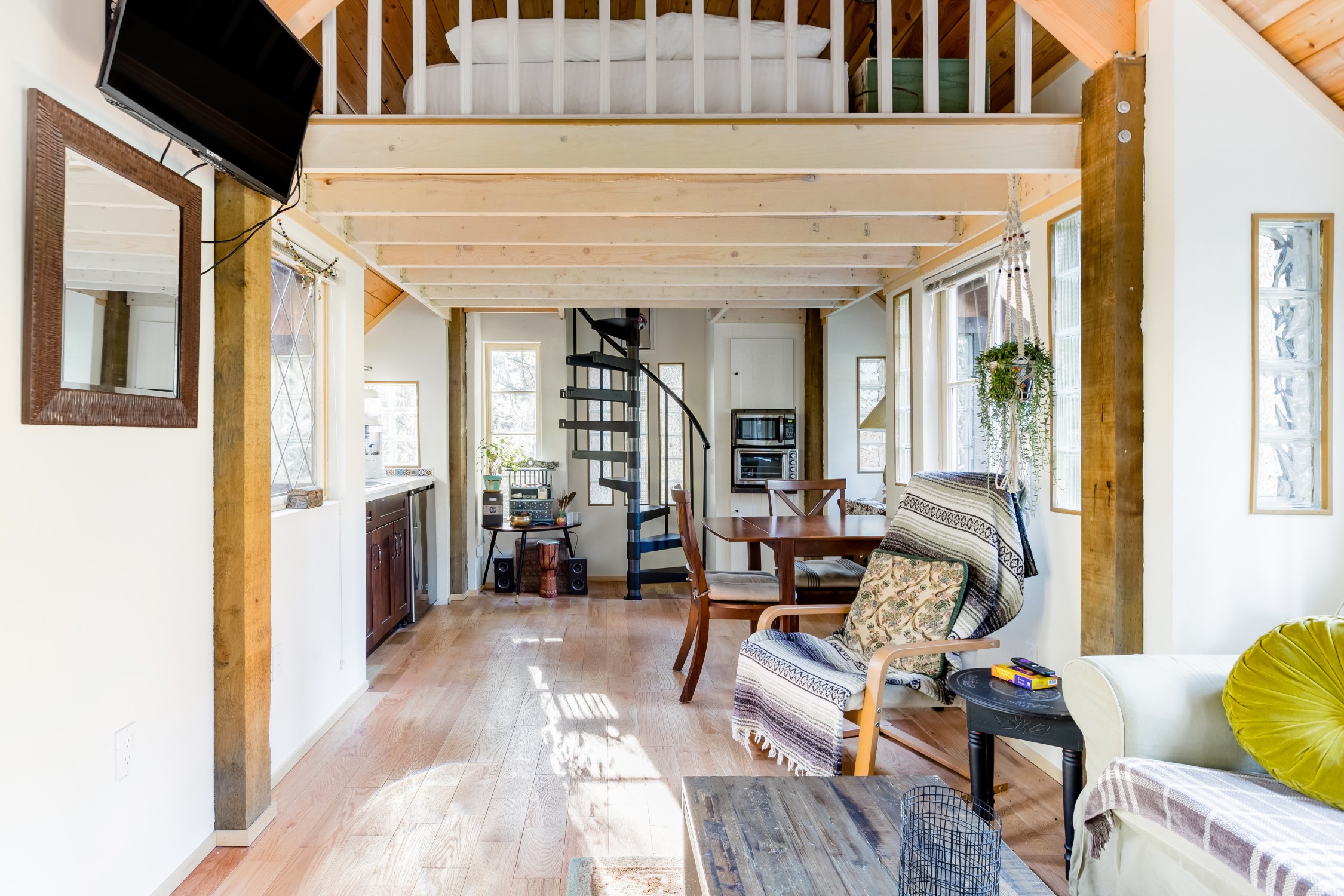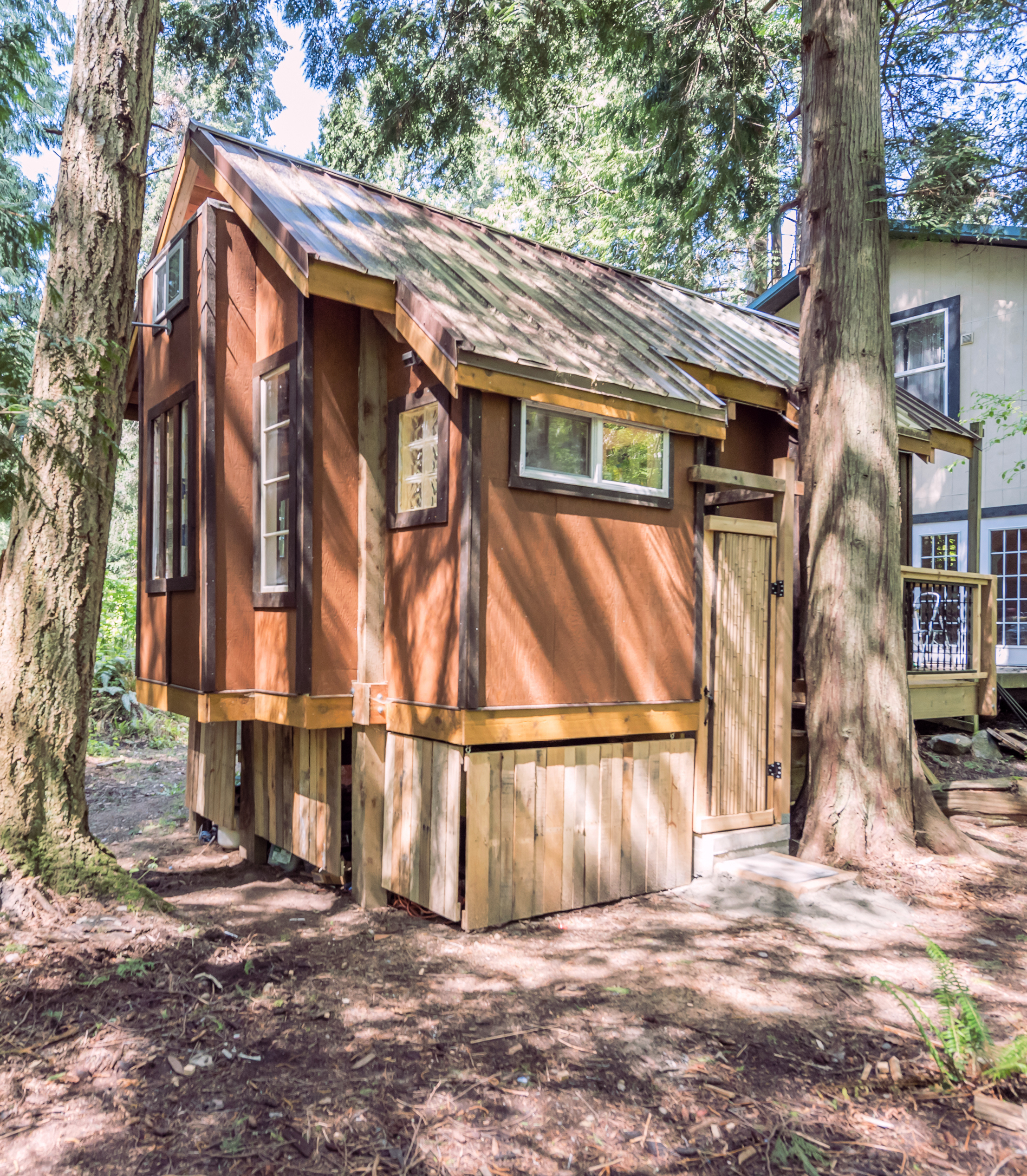 The Treehouse Cottage puts you hovering over an enchanted forest.
Despite its small size the Treehouse has an amazing feeling of spaciousness.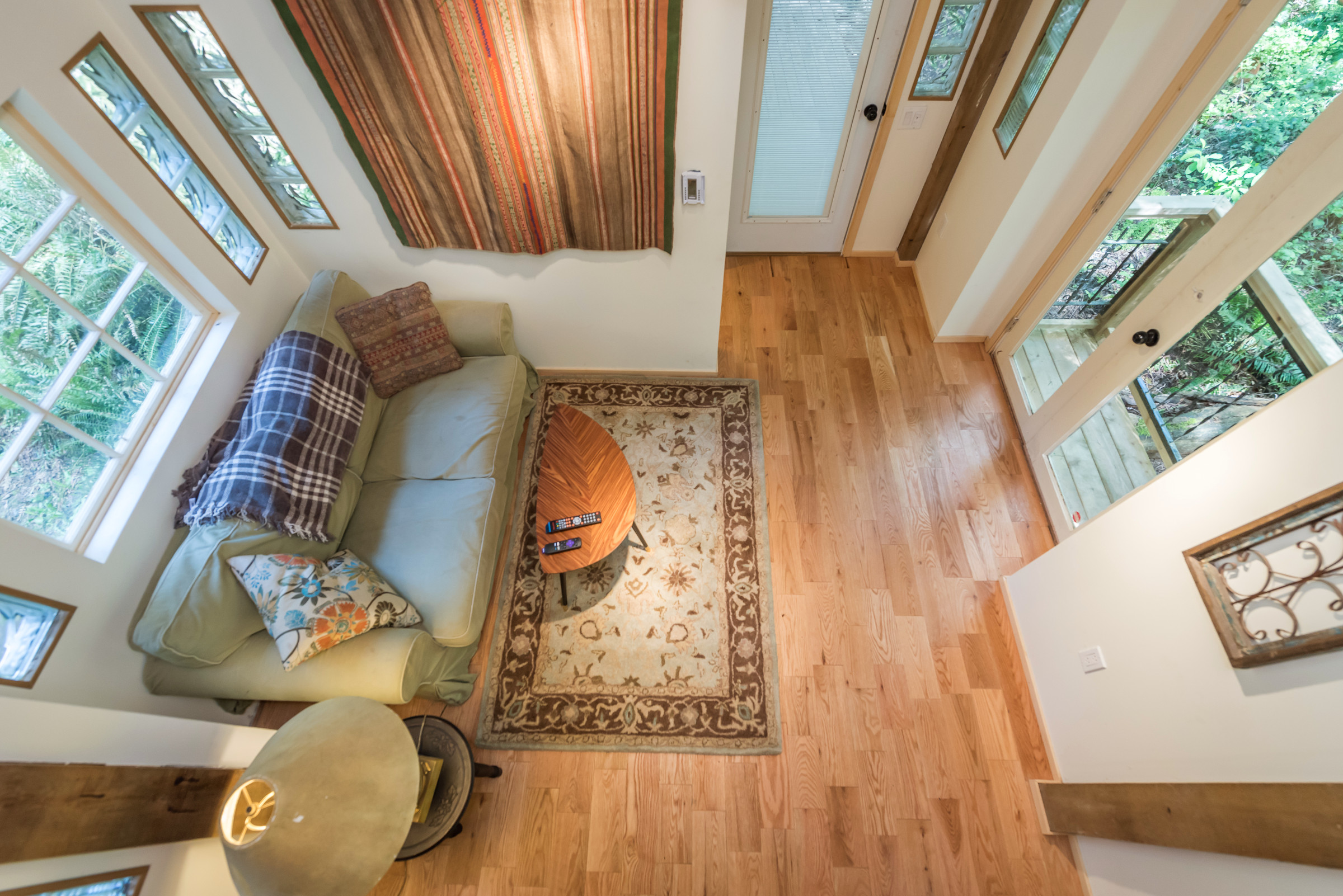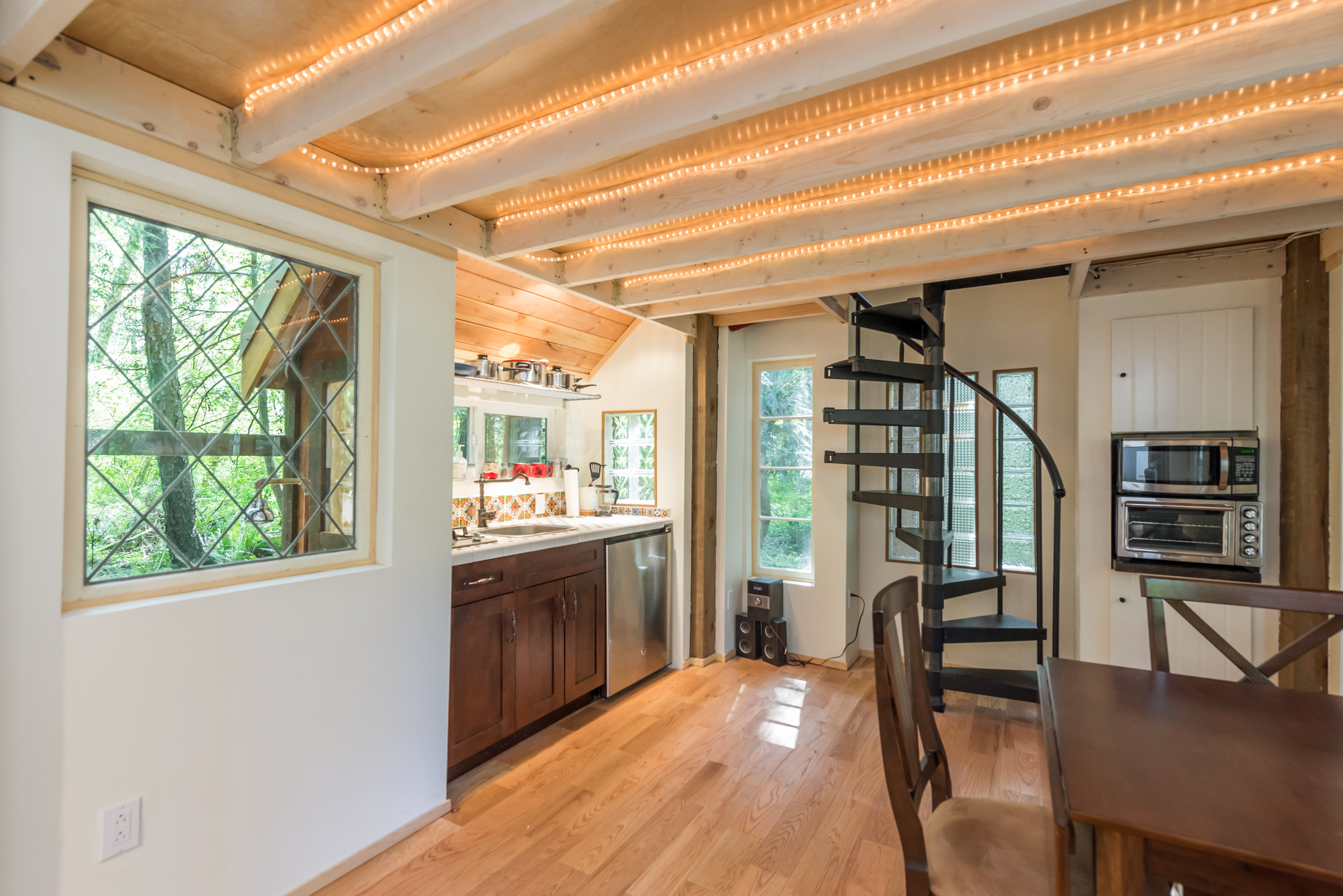 The boundaries between indoors and outdoors are blurred. Classic multipane windows and an artistic use of glass block give a feeling of intimacy while making your living space into a symphony of light.
The Kitchen is a miracle of compactness. The high speed propane cooktop cooks any food in minutes. The microwave and electric oven give you all the tools you need to make great meals.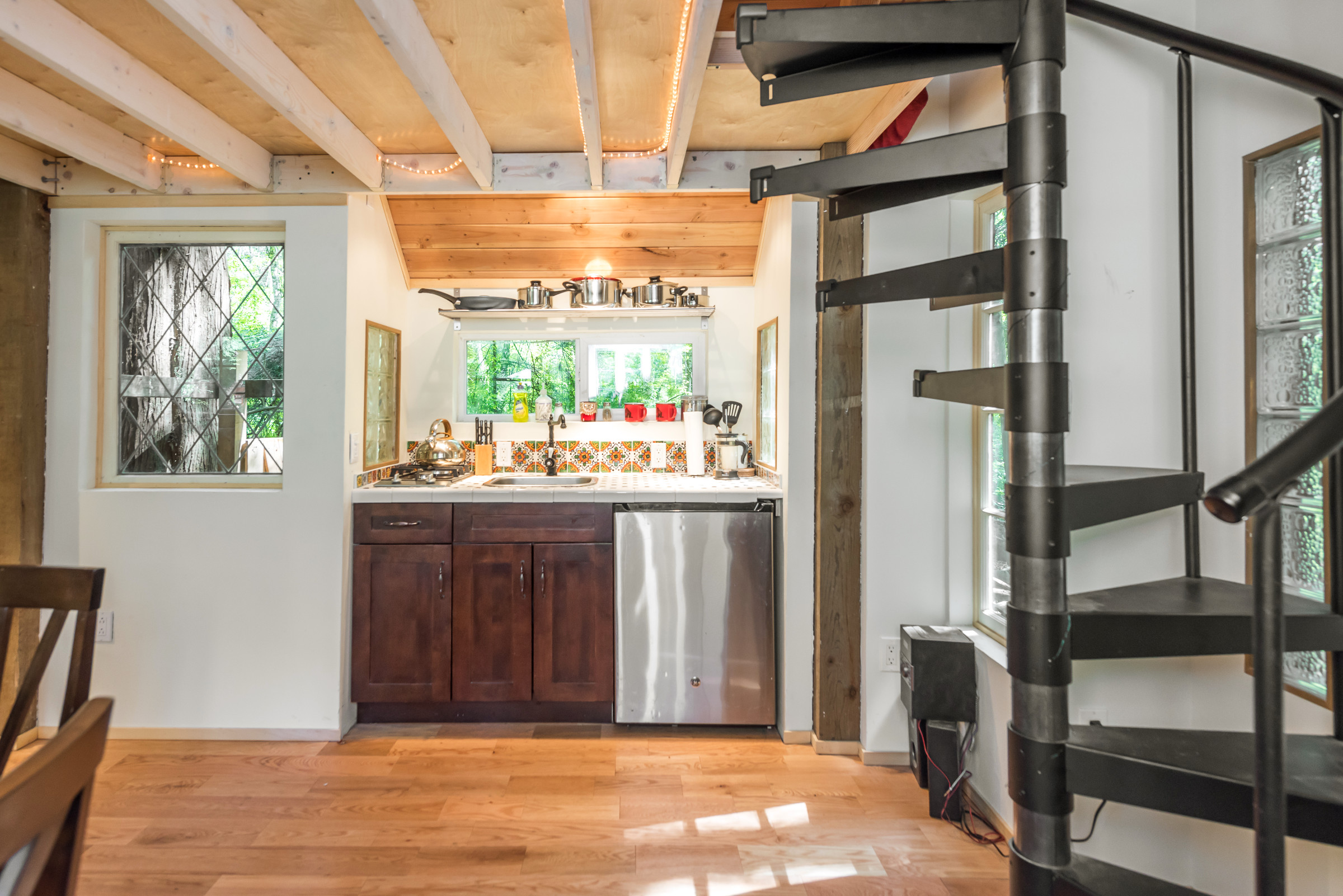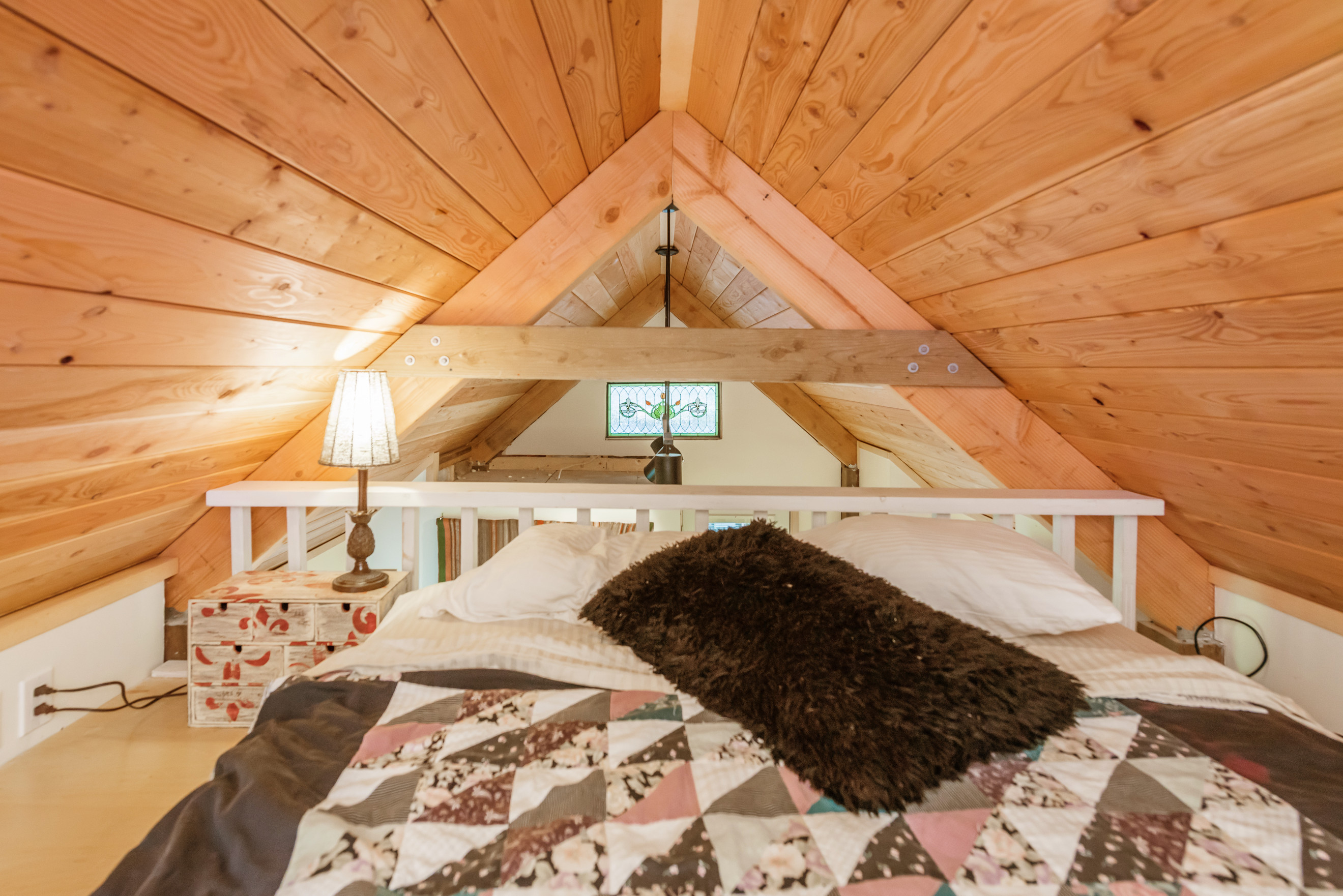 The upstairs master bedroom / loft is an oasis of sensual relaxation. Be prepared to feel a sense of tranquillity and calm as the sounds and sights of nature work their magic.
Nestled in a grove of cedars there is a constant interplay of shadows and light as the day evolves. The view is totally private. You are surrounded by majestic trees with lots of sunlight. A total of twenty-nine windows are used to give this amazing effect.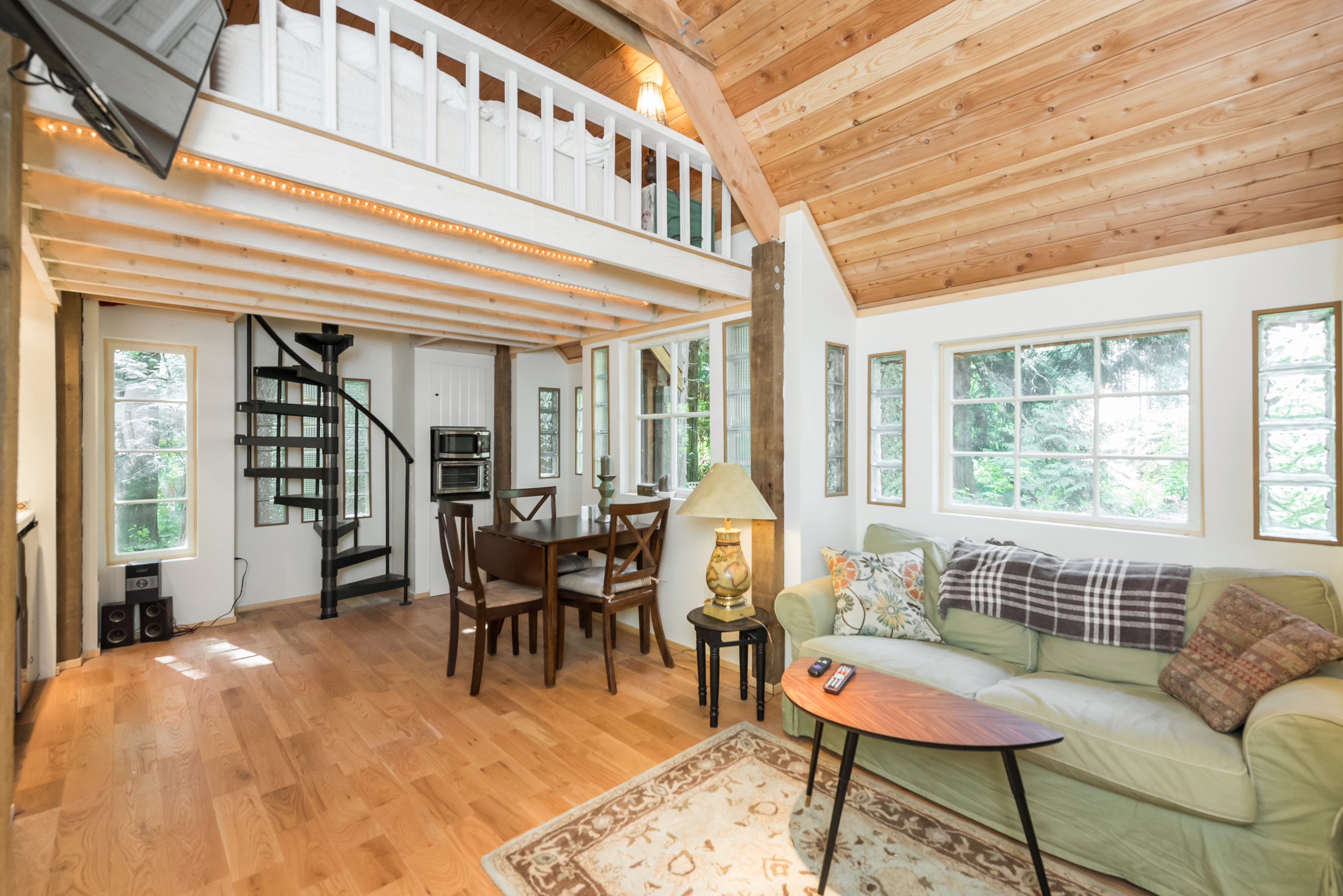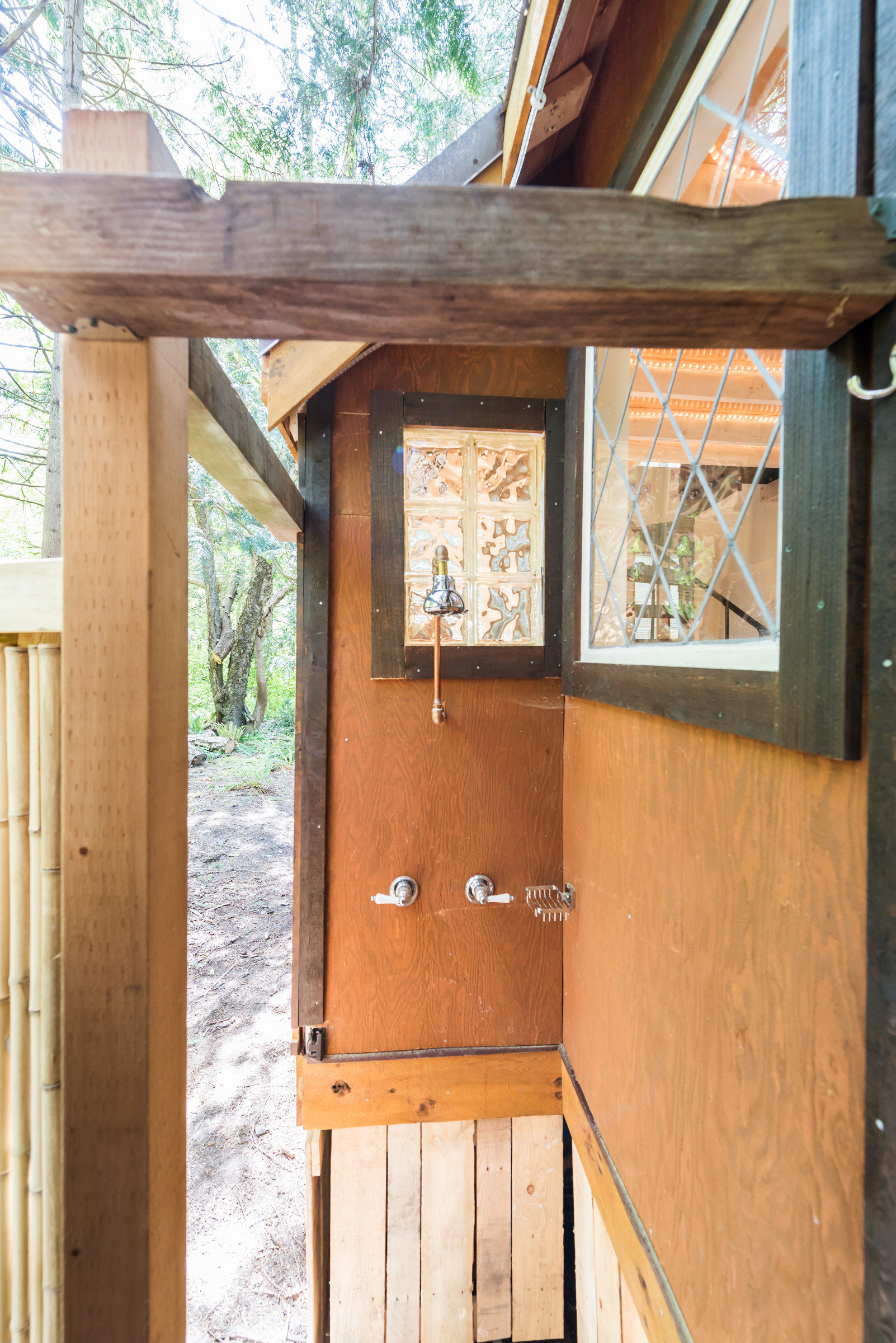 The Treehouse has a totally private outdoor shower (no indoor shower) to further connect you to nature.