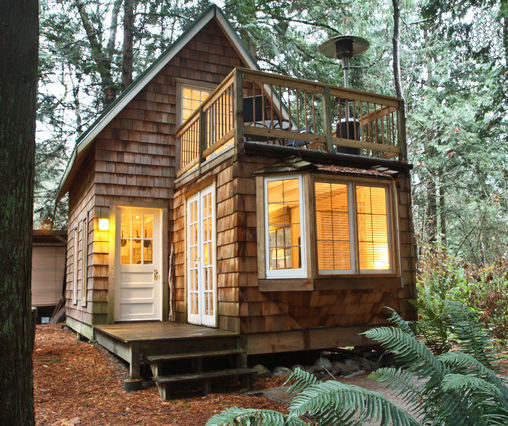 The Gingerbread Cottage offers quiet, private luxury.
The Lily Point Park Gingerbread cottage bekons you to indulge in the peacefulness that is the inevitable result of a stay at Lily Point.
The second floor deck has a patio and is perfect for 'dining out'.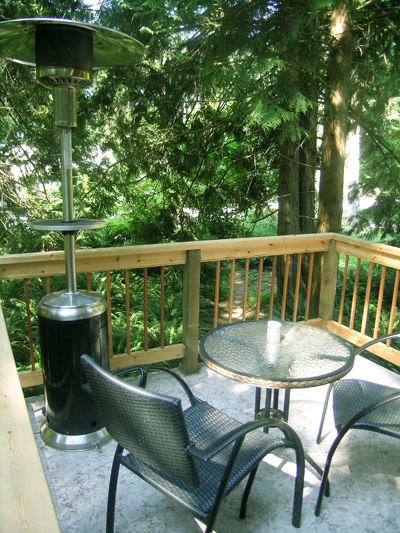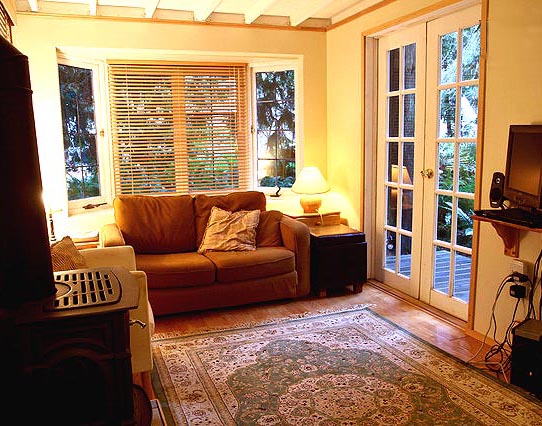 The boundaries between indoors and outdoors are blurred. Classic multipane windows give a feeling of intimacy. The mutimedia center provides you with an excellent stereo and Dvd player.
The Kitchen is a miracle of compactness. The high speed propane cooktop cooks any meal in minutes. The combination microwave/toaster/oven is an amazing appliance that fills the need for all other cooking methods.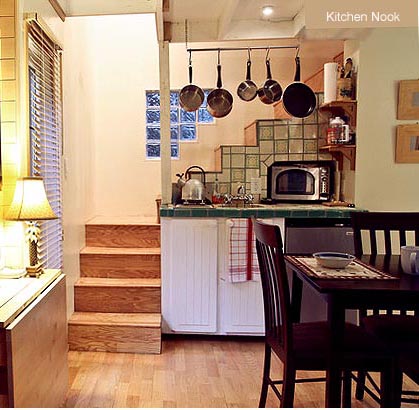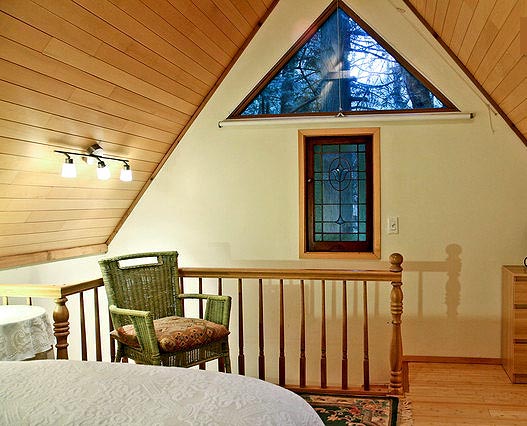 The upstairs master bedroom is an oasis of sensual relaxation. Be prepared to feel a sense of tranquillity and calm as the sounds and sights of nature work their magic.
Nestled in a grove of cedars there is a constant interplay of shadows and light as the day evolves. The view is totally private. You are surrounded by majestic trees with lots of sunlight.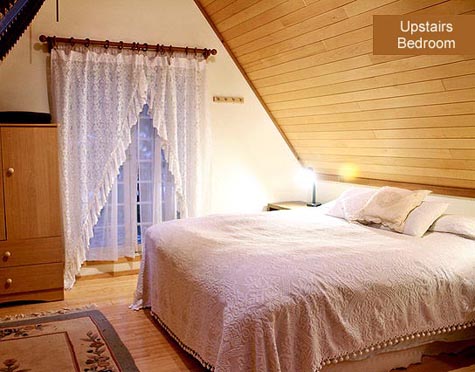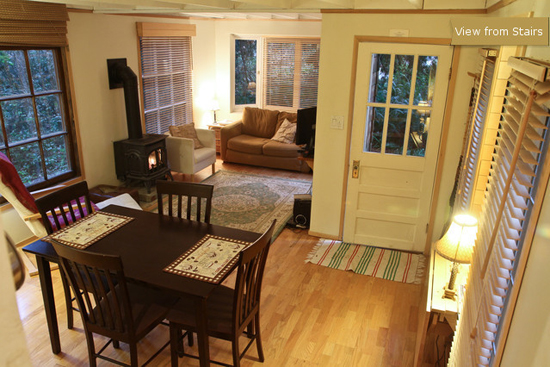 Sometimes you just want to look out your window and see nature. Total privacy and tranquility are your vistas from the antique windows of the lodge.
As the dusk begins to settle on lily point, your relaxing bedroom awaits you. In the quiet and serene surroundings you will get a great night's sleep and be ready for more exploring tomorrow.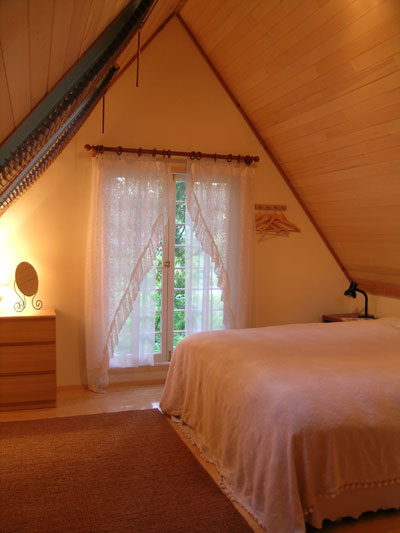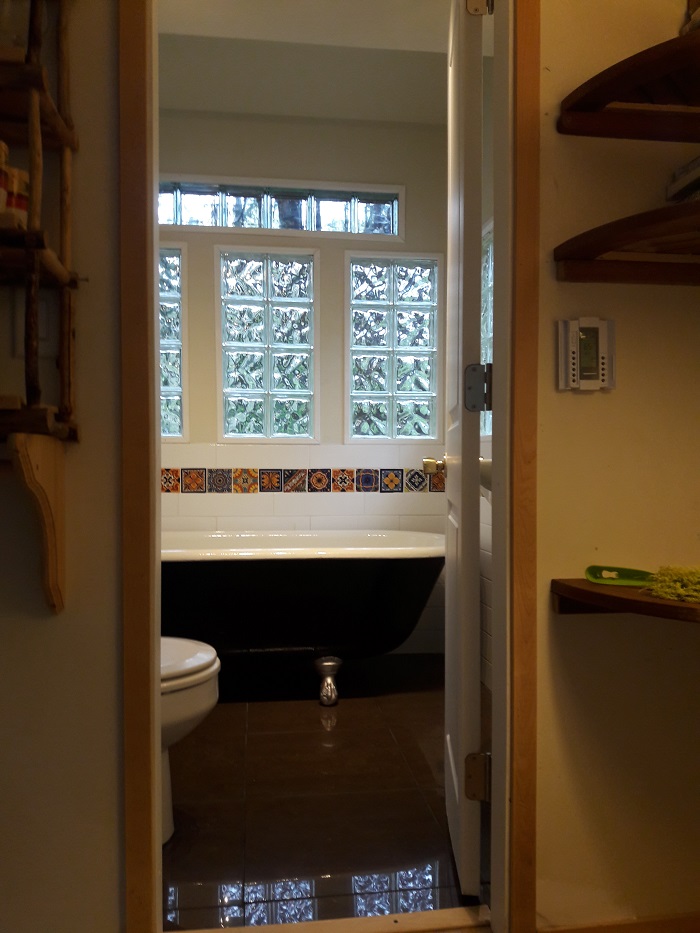 The newly renovated 'solarium' bathroom features one of our antique claw foot tubs for your soaking pleasure.
Come to Lily Point and enter a world of quiet relaxation.