Map showing access to Point Roberts from the US-Can border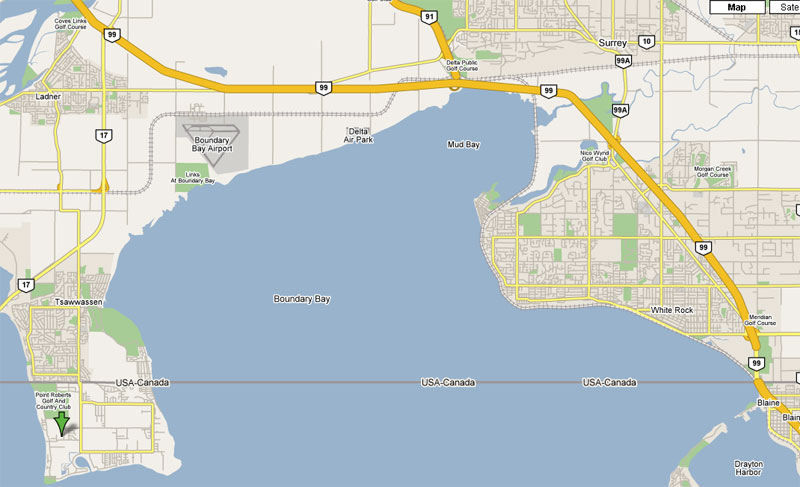 Going accross the border is usually fastest at the Blaine "Truck Crossing". This is the off ramp just before the main border crossing. Don't worry if there is a long line of trucks, they have their own line. Proceed straigt north from the offramp. If there seems to be a car line up you can go into duty free and make a small purchase and you then get escorted to the front of the line. Once through the border proceed to the first stoplight and turn left.

This will take you to a traffic circle to get on to highway 99. Take Highway 99 to the Highway 17 turnoff. Follow the signs to Tsawwassen (left at the second light). You will now be on 56 street which goes through Tsawwassen all the way to the Point Roberts border crossing.

Go through the border and follow that road down to APA road (just before the marina). Turn left and then right on Claire Lane. The Lodges are at to 736 claire lane. The Gingerbread Cottage has a small foot bridge that lead from the road. The foot bridge is marked by a brass carriage lamp. Park right by the carriage lamp. The Serenity Cedars Cottage has a white metal roof and is directly visible in the driveway. Please park on the right in the driveway.
LilyPointParkLodges are at:
736 Claire Lane
Point Roberts
Wa, 98281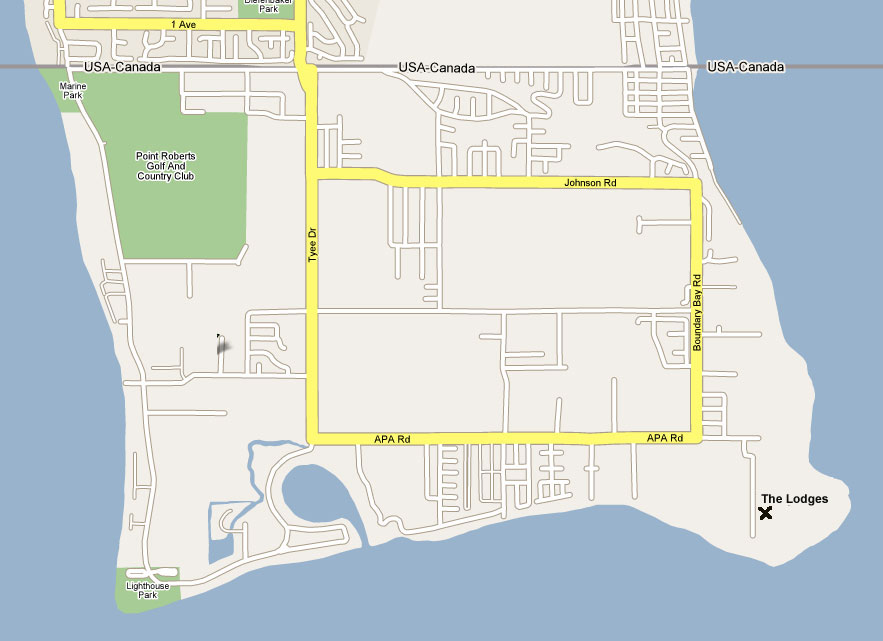 A map of Point Roberts showing exact location of Lily Point Park Lodges